http://www.scmp.com/news/china/society/article/2073732/chinese-man-arrested-after-driving-policeman-hanging-car

Chinese man arrested after driving off with policeman hanging on to car
Man drove for 1km with officer hanging precariously on his vehicle, before other drivers stopped him
PUBLISHED : Friday, 24 February, 2017, 1:42pm
UPDATED : Friday, 24 February, 2017, 2:06pm
Kinling Lo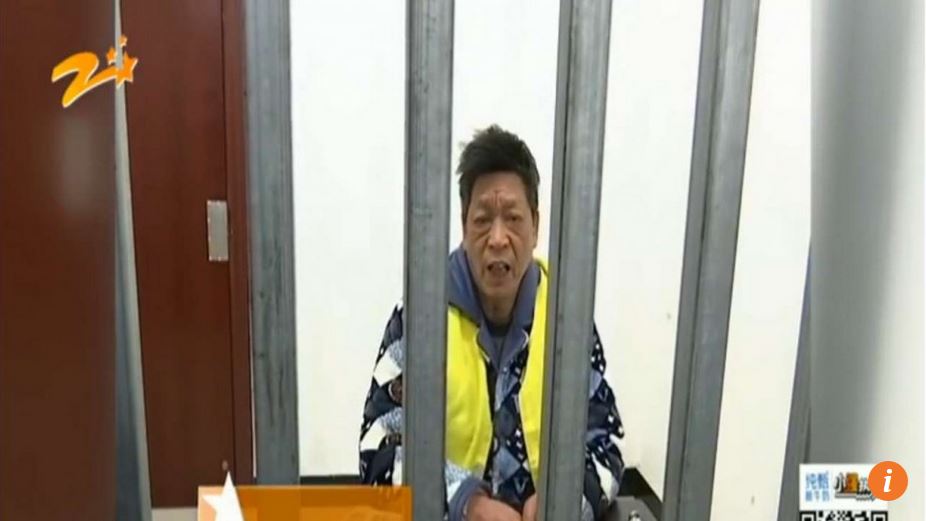 A man has been arrested in eastern China after he refused a road check and drove off with a police officer hanging on to the front of his car, Chinese media reported.
The 62-year-old driver, surnamed Liang, was eventually stopped only after other drivers blocked his way upon seeing the officer hanging on precariously to the windscreen, the Qianjiang Evening News reported.
By then, Liang had driven for about 1km, the report said.
The incident happened in Shaoxing, Zhejiang province on Monday.
Traffic police had stopped Liang in his black five-seat van at 8am after he ran the traffic lights at an intersection.
"I was in a bad mood and my mind was a mess," Liang told police after the incident.
Viral video shows angry Chinese driver hitting, hurling abuse at traffic police
Instead of coming to a full stop, Liang stepped on the accelerator and injured the hand of a police officer before slowing to a halt, the report said.
Upon seeing that, more officers approached the car to order Liang out of car and show his driver's licence.
The injured officer also moved his motorbike in front of Liang's car to stop him getting away.
But the driver refused to roll down his window and stepped on the accelerator again, the report said.
The injured officer, who had been standing in front of the car, was knocked off his feet as he tried to stop the moving vehicle, and rolled on top of the car's bonnet.
Chinese driver faints at the wheel and hits parked car after five days of extreme dieting
He grabbed on to the windscreen as he tried to order Liang to stop.
"I used one hand to smash the windscreen with my walkie-talkie while I held on to the bonnet with the other hand," the officer was quoted as saying. "But he ignored me."
Liang's car was finally stopped after a few other drivers, who were shocked to see the officer on the moving vehicle, caught up with Liang and used their own vehicles to block his van moving further.
The driver was arrested for obstructing public officers from performing their duties.
Road rage nation: China's roads host 17 million incidents this year, most of them committed by men
He told police later that he had felt annoyed to be stopped and checked by the traffic police and had lost his temper.
He was not found to be under the influence of drugs or alcohol, the report said.
The police officer was hospitalised until Friday for injuries to his hand and chest, it added.