Alfrescian (InfP)
Generous Asset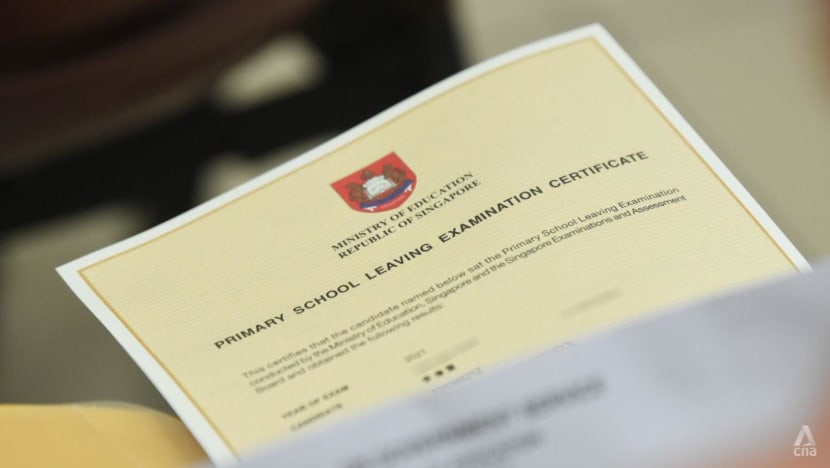 SINGAPORE: When
Teo Pau Lin
used to hear other parents talking about enrichment classes, she would think to herself: I am cooler than that.
"It's this whole culture of being very competitive and a bit kiasu, which makes me feel very uncomfortable," says the 52-year-old former journalist, who now runs her own cake studio.
For her, it was more important that her two daughters, now aged 15 and 13, have fun growing up and spend time with the family or pursue their hobbies.
"I want them to look back on their childhood and have nice memories of just playing and family time," she says.
"I'm totally okay with them getting B's."
Tuition was not something she wanted her children to be saddled with when they were in primary school — until the elder of her two daughters, En, started failing mathematics and science. In Primary 5, En started receiving tuition twice weekly.
Teo tells about her guilt in the second episode of the podcast Imperfect by CNA Insider. The limited series delves into the questions every parent will face, with heartfelt stories — sometimes funny, sometimes poignant — about dealing with parental dilemmas.
THE SHOCK
Following tuition, En's grades did improve, and she did well in her preliminary exams before the Primary School Leaving Examination (PSLE).
Teo thought everything was in hand and shortlisted a few schools that she thought En could go to: Not the most competitive or popular schools in the country but a tad more modest, she describes.
That is why she was blindsided by En's PSLE score. "It wasn't very bad," she acknowledges. "But it was definitely not what we were expecting."
En did not qualify for any of the schools on the shortlist. "What she could qualify for were schools I didn't know anything about, and I had to go and do some research," Teo says.
In the end, the choice was a simple one between two schools, and they agreed on the one with a direct bus from their house.
But as the days passed, Teo struggled to process her feelings.
"I'd come to work, and tears would be rolling down my (cheeks)," she recalls.

She wondered: What have I done?
Who am I to think I can go against the system if everybody else does not? She wondered most of all whether she had ruined her child's future.
Find out how she grappled with the guilt — then had no regrets when she realised En's secondary school was a good fit for her — in the second episode of Imperfect by CNA Insider.
https://www.channelnewsasia.com/cna...gapore-education-schools-parent-guilt-3414966