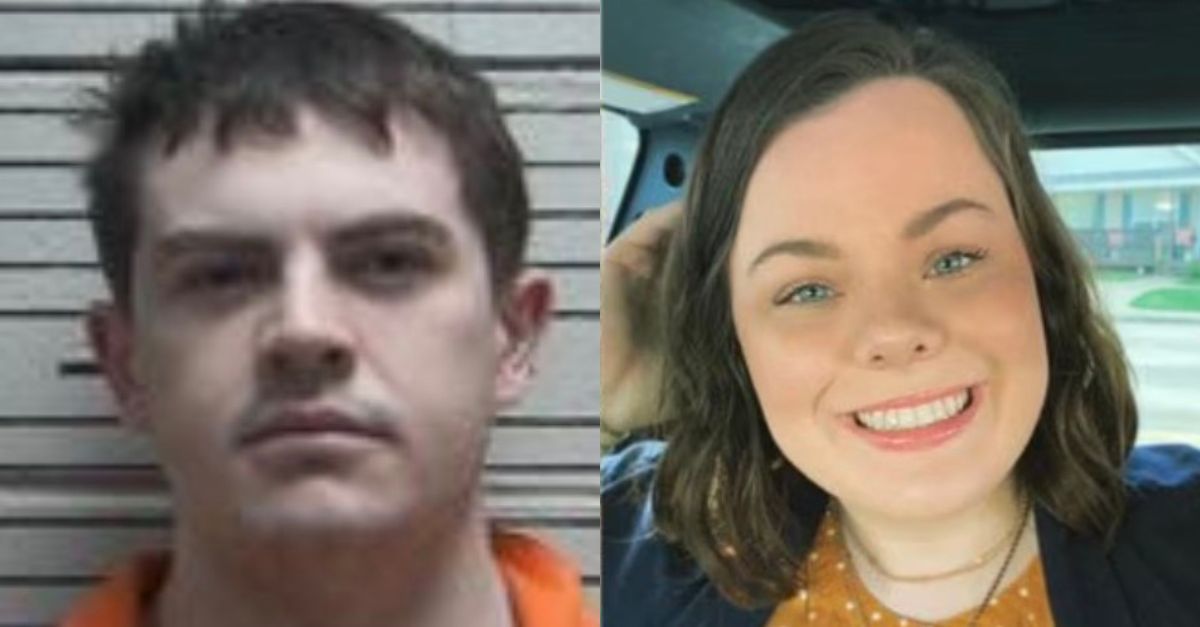 Man gets nearly 200 years for executing pregnant wife, recordings show she begged for her life and the life of their unborn son in final moments​
A 26-year-old man in
Alabama
will spend the rest of his life behind bars for
killing
his pregnant
wife
and unborn son, shooting her twice in the head as she begged for her life and the life of their soon-to-be child. Hunter James Tatum reached a deal with prosecutors and pleaded guilty on Wednesday to two counts of murder in the 2021 shooting deaths of 26-year-old Summer Tatum and unborn Everett Tatum, authorities announced.
As part of the plea deal, Tatum agreed to serve two consecutive sentences of 99 years, making his effective sentence 198 years in total.
A grand jury on March 2022 returned an indictment against Tatum on two counts of murder and one count of capital murder, with prosecutors formally stating their intent to seek the death penalty in the case. Under
Alabama state law
, a defendant can be charged with capital murder if they kill two or more people in a single criminal act or "pursuant to one scheme or course of conduct."
Tatum had initially pleaded not guilty to the charges and his trial began on Monday in Autauga County District Court. The guilty pleas were formally entered on Tatum's behalf just before closing arguments were scheduled to begin.
Following Tatum's guilty plea, C.J. Robinson, the 19th Circuit District Attorney, released a
statement
emphasizing the amount of effort that went into the case.
"This case took an emotional toll on all of us. The Prattville Police Department did a great job with the investigation and I am so proud of the devotion and commitment of our team at the DA's Office," Robinson wrote in a Facebook post. "Over 30 of our 44 employees directly contributed in some way to the preparation and presentation of this case. My heart also goes out to the family and friends of Summer and baby ********. Thank you for trusting us and believing in us as we spoke for you."
Prosecutors argued that Tatum shot his wife in a fit of rage after she discovered he'd been having an online affair with a woman who lived in England. She had packed a bag and was preparing to leave, which sparked the fatal encounter. Tatum's attorneys argued that Summer Tatum was the one who first presented the gun and threatened to kill her husband but was fatally shot as he tried to wrestle the firearm away from her. The gun belonged to Summer Tatum.
Following Summer Tatum's death, investigators obtained audio recordings of Summer Tatum's last moments alive that undercut Tatum's claim that he shot her in self-defense. On the recordings, Summer Tatum can be heard inside the couple's Prattsville home begging for her life and the life of the child she was carrying.
"I'll stay, I'll stay. I'll do anything you want," Summer can be heard saying on the recording. "Don't hurt me, please; don't hurt our baby. Please don't hurt our baby."
Hunter can be heard responding by yelling, "No. Get away from me." Immediately after, the sound of two gunshots ring out about three seconds apart.
Investigators obtained the audio and video evidence from the three cameras located outside of the Tatum's home as well as a camera from their neighbor's house. Though most of the damaging evidence was picked up as audio-only, a camera pointed toward the couple's bedroom did appear to show Tatum dragging his wife across the floor after the gunshots.
Prosecutors argued that Hunter Tatum was standing behind a kneeling Summer Tatum when he shot her execution-style, firing two bullets in the back of her head.
Summer Tatum initially survived the shooting and Tatum called 911 for medical assistance. Paramedics transported her to Baptist South Hospital in Montgomery where she was initially said to be in critical condition and placed on life support. Doctors were able to deliver the child alive. They placed the baby in the facility's neonatal intensive care unit (NICU), but tragically, the newborn boy only survived a few hours. Summer died soon after the baby was delivered