LTA must clarify if detained PMD devices are eventually returned.
It is fair for any motorised PMD to be temporarily detained by LTA pending investigations only for the purposes of verifying licensing issues: e.g. suspected tampering of speed limiters, unlicensed/ unregistered motorised PMD device/ obviously not meeting regulatory requirements, user with none/ dubious identity documents/ suspected stolen PMD in use, absence of mandatory helmet worn and inability to produce one, injured/ intoxicated/ insane user in no position to operate PMD in immediate duration etc: pending final decisions. Forfeiture of the said article is a serious issue and
LTA should not anyhow forfeit citizens properties just like SG gahmen demanded that HKG had to return sovereign property..
(even if rules and regulations were not followed to the T). I have not heard of LTA or TP forfeiting or even temporarily impounding the vehicles driven by drunk drivers (e.g. ask relative to collect car) or people who operate their hand phones whilst driving (unless involved in serious accident, pending forensic investigations) so likewise, LTA shouldn't be a thief or bully people who may be poorer and can only afford some motorised PMD rather than purchase a car. The only folks I know who routinely forfeit vehicles of any type are the anti-narcotics squads, but then this is because drug smuggling in Singapore is a capital offense and many drug kingpins are filthy rich... As such, LTA should clarify its position and keep in mind that
it is immoral, divisive and despicable to pick on and bully the poor.
==========
News
E-scooter seized after user caught riding with child on road
Posted 02 Feb 2017 12:18 Updated 02 Feb 2017 12:20
http://www.channelnewsasia.com/news...caught-riding-with-child-on-road/3486318.html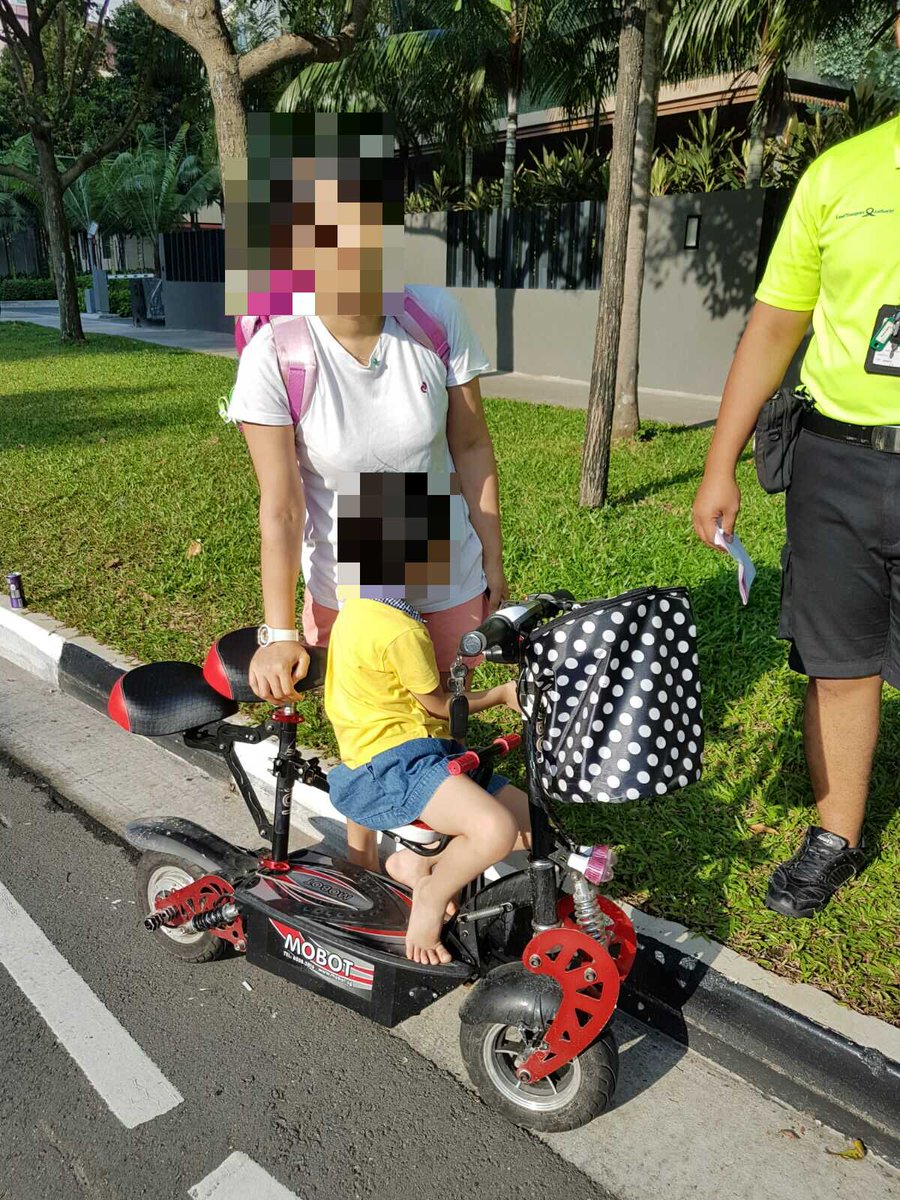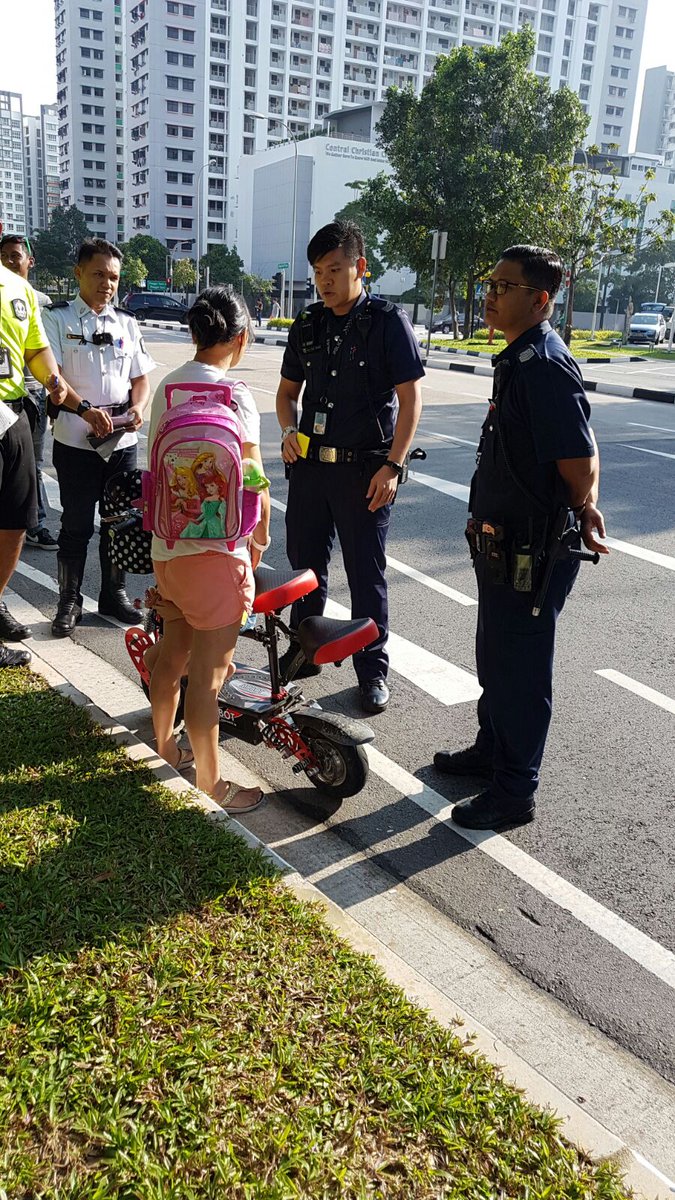 SINGAPORE: An e-scooter user who rode on the road with a child in tow has had her personal mobility device impounded, the Land Transport Authority (LTA) said on Thursday (Feb 2).
The woman was riding the e-scooter on the road along Edgefield Plains when she was stopped by Active Mobility Enforcement Officers during one of their routine enforcement operations, LTA said on its Facebook page.
This is against the rules as only bicycles and LTA-approved power-assisted bicycles are allowed on the roads, the agency said.
"Her actions put herself and her young child in danger, and her PMD has since been impounded," LTA said.
It added: "We will take enforcement action against any rider found breaking the law."
- CNA/kk