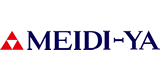 Business Hours 10:00AM~10:00PM
Address: 177 River Valley Road #B1-50 Liang Court Shopping Centre
Tel: (65) 6339 1111 / Fax: (65) 6339 1112


















Notice on delivery service
Dear Customers,
Kindly note that there are no delivery from 10th June to 14th June to Sentosa Island due to meeting between United States President Donald Trump and Mr Kim Jong Un, who is Chairman of the State Affairs Commission of North Korea.
In addition to above matter, There is also no delivery from 10th June to 14th June to Tanglin Area due to traffic regulation. Because they stay at Hotel in Tanglin Area. This matter affect the Home Delivery service and Sinpack service.
We recommend to bring purchased products by yourself during above term.
◆Effective Date
10th June,2018 to 14th June, 2018
◆No delivery
Sentosa Area
①Sentosa Island ②Harbourfront Place ③Harbourfront Avenue ④Telok Blangah Rd ⑤Marang Road ⑥West Coast Highway Tanglin Area
①Grange Rd ②Chat Sworth Rd ③Chatsworth Ave ④Tanglin Rd ⑤Ridley Pk ⑥Loewen Rd ⑦Harding Rd ⑧Minden Rd ⑨Cluny Rd ⑩Evans Rd ⑪Bukit Timan Rd ⑫Scotts Rd ⑬Paterson Rd ⑭Paterson Hill
Thank you.
MEIDI-YA SUPERMARKET



Home Delivery Service

Online Shopping

Shopping Guide

HDS Membership
SINPACK

Online Shopping

Guide to SINPACK

Packing & Delivery Charge



11/05/2018
Stock Take on 1st June

View All News & Events

Copyright © 2018 MEIDI-YA SINGAPORE CO (PTE) LTD. All rights reserved.