http://mil.news.sina.com.cn/jssd/2018-05-17/doc-iharvfhu7487870.shtml
中国版"萨利机长"原是空军精英 多次演练空中特情处置
中国版"萨利机长"原是空军精英 多次演练空中特情处置
0
  近日,川航3U8633航班高空飞行中飞掉风挡玻璃的事件引起了社会各界的广泛关注。这是一架空中客车A319客机,在高空飞行时候突然副驾驶一侧的风挡玻璃爆裂,由于高空气压差,副驾驶瞬间被吸出舱外,好在有保险带,但这样也是一半身子出去了。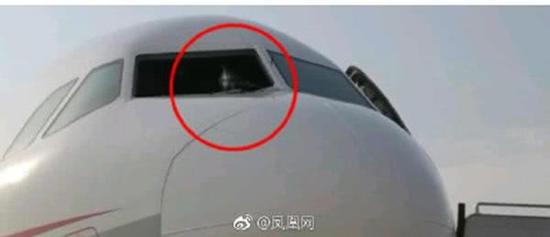 虽然在机组的帮助下,副驾驶被拉回了飞机,但此时驾驶舱内温度骤降到零下几十度,全机人的生命都得依靠穿着衬衫的机长刘传健身上。刘机长临危不惧,控制着一半仪表全部损坏的飞机艰难前行,最终安全降落在成都机场。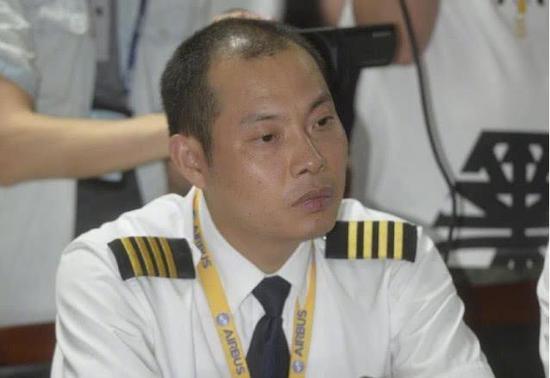 这次事件中,刘传健机长被称为是中国版的萨利机长。《萨利机长》是一部美国影片,原型是2009年美利坚航空公司1549号航班机长切斯利·舒伦伯格,他也是战斗机飞行员,当转业到民航后成为客机机长。他驾驶两台发动机都失效的飞机迫降在了哈德逊河河面上。网友普遍认为,在川航这次事件中,刘传健机长临危不惧、淡定处置,最终挽救了整架飞机上几百号乘客的性命,其影响壮举和"萨利机长"不相上下。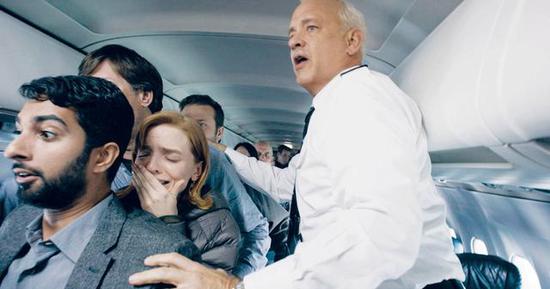 其实,刘传健机长曾经是我人民空军的飞行尖子,后来作为空军第二飞行学院的飞行教员带出了一批又一批学员。在带教过程中,处置座舱玻璃爆裂就是飞行员的必须科目。
  正是有了这些训练,为他积累了大量处理此类突发事件的经验,这为他处置民航飞机突发事件打下了基础。如果说开教练机或者战斗机,一旦座舱盖破裂,实在不行还能够跳伞,但是民航客机就没有这个机会。此次飞行的飞行速度至少有600到700公里/每小时,还有强大气压和零下几十度的超低温,作为机长只能靠着坚强的意志飞下去。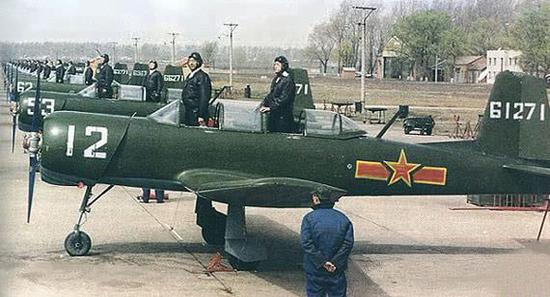 刘传健机长以实际行动诠释了一名老空军战士在畏难之中表现出的担当,不放弃、不抛弃,同时用自己的实际行动向世人展现出了中国空军战士的高超飞行技巧。
  赞!刘传健机长!(作者署名:虹摄库尔斯克)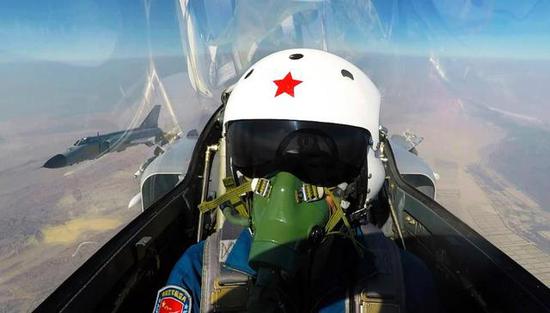 The Chinese version of "Sali Captain" was originally an elite of the Air Force
The Chinese version of "Sali Captain" was originally an elite of the Air Force
0
Recently, the incident of flying windshields in the high altitude flight of Sichuan Airlines 3U8633 flight has aroused widespread concern from all walks of life. This is an Airbus A319 passenger airplane. At high altitude, suddenly the windshield on the side of the co-pilot exploded. Because of the high air pressure difference, the co-pilot was sucked out of the cabin for a moment. Fortunately, there was a belt, but this was half the body out. .
Although with the help of the crew, the first officer was pulled back to the plane, but at this time the temperature in the cockpit plummeted to minus tens of degrees, and the life of the whole crew had to rely on the captain Liu Chuan, who was wearing a shirt. Captain Liu was in dire straits, and he took control of the damage of all half of the instruments. The plane crashed and eventually landed safely at Chengdu Airport.
In this incident, Captain Liu Chuanjian was known as the Chinese version of Sali Captain. "Sali Captain" is an American film prototyped by Chesley Schulenberg, the captain of the 2009 American Airlines Flight 1549. He is also a fighter pilot. When he switched to civil aviation, he became the captain of a passenger plane. He drove two planes that failed both engines to land on the Hudson River. Internet users generally believe that in the Sichuan Airlines incident, Liu Chuanjian captain, fearless, calm treatment, and ultimately saved the lives of hundreds of passengers on the plane, the impact of feats and "Sali Captain" is comparable.
In fact, Captain Liu Chuanjian was once the top flight of my People's Air Force. Later, as a flight instructor of the Air Force Second Flight Academy, she brought out batches of students. In the process of teaching, dealing with the explosion of glass in the cockpit is an essential subject for pilots.
It was with these trainings that he accumulated a great deal of experience in dealing with such emergencies, which laid the foundation for his handling of civil aviation aircraft emergencies. If we say that we have to open a trainer or a fighter plane, once the canopy is broken, it will not be able to parachute, but civil aviation passenger planes will not have this opportunity. This flight has a speed of at least 600 to 700 km/h, a powerful air pressure and an ultra-low temperature of several tens of degrees below zero. The captain can only fly down with a strong will.
Captain Liu Chuanjian used actual actions to interpret the actions shown by an old Air Force soldier in fear of distress. He did not give up and did not abandon. At the same time, he used his actual actions to show the world the superior flying skills of Chinese Air Force fighters.
Thumbs up! Liu Chuanjian Captain! (Author's signature: Rainbow Photo Kursk)