Who the fark would want to marry a total airport like her? No men would want to hug a laptop.
Men needs things to grab at night when hugging a woman from behind, else marry for fark?
https://www.asiaone.com/entertainme...tan-her-rollercoaster-pain-hurt-and-betrayal?
'I thought by now I would be married': Julie Tan on her 'rollercoaster of pain, hurt and betrayal' in past relationships​
Julie Tan remains positive despite setbacks.
PHOTO: Instagram/Julie Tan
It's been more than two years since actress Julie Tan revealed her mental health struggles on social media.
Back then, she shared how she had
"a lot of childhood trauma"
regarding her mother and how achieving fame at a young age — she made her debut in telemovie The Promise (2008) when she was 16 — came with negative consequences.
"Having fame at such a young age is actually very bad for your mental health because you're constantly worried about a lot of things like your insecurities," she told AsiaOne then. "And when you go online, you see a lot of comments and those comments can be very unkind."
But aged 31 now, Julie has matured.
"For the first 20 years of my life, it's been pain and I've been through lots of s***, and lots of insecurities and self-doubt," she told AsiaOne in a recent interview when we asked her how she has been.
"But now that I'm 31, this is the best time for me to finally feel secure."
For example, she said she had "no big boobs, but it's fine". She has the money to get breast augmentation but no desire to do so for now.
While Julie previously told us she was affected by
negative social media comments
and found popularity-based awards "negative and toxic", this time around she recommended living one's best life and not caring what others think.
"When people look at your pictures they might come and say one or two things about you and go back to their own life, but us being on the receiving end, we're so affected — why should we be?" she pondered.
"When you walk into a big party, everyone there is insecure. In their own way, everyone is insecure."
While Julie admitted that "sometimes the dark side is still there", she wakes up every single morning and looks in the mirror to tell the so-called shadows: "Not today."
Another testament to her growth is Julie's ability to take disappointment well.
"I feel that my life from last year November and this year is [completely] different — it's like my life just had a split. I thought by now, I would have been proposed to, I would have been married," she said.
"But no, that didn't happen, and I went through a series of like rollercoasters of pain, hurt and betrayal. And to finally pull myself out of that, walk away and choose myself — this whole journey has been crazy, and coming out of it and still being strong and unharmed in any way, I'm so grateful in every single way."
--------------
.
.
.
.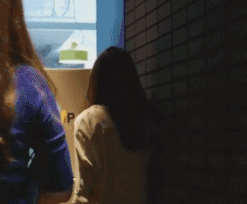 Last edited: