Apocalypse: How the world reacted to Italy missing out on World Cup finals
Gigi Buffon heads into international retirement after Italy failed to make the World Cup finals for the first time since 1958 CREDIT: GETTY IMAGES
To many people, the a World Cup without Italy is unthinkable. On Monday evening it became reality as a 0-0 draw sent Gian Piero Ventura's team tumbling out of the competition before even reaching the first hurdle.
A dreadful performance by the Azzurri, devoid of inspiration, creativity or organisation ended with their exit from the World Cup at the play-off stages. Everything about it was just so terribly un-Italy.
One man's hell is another man's heaven and those clad in yellow shirts cared not for the tears shed by the four-time world champions, though may have felt a slight pain in the heart when seeing Gianluigi Buffon's giant, sad face in the aftermath of defeat.
Before kick-off he had applauded the Swedish national anthem while the Italian crowd jeered.
Time for attack
With the scores level, Italy lucky not to concede several penalties and resorting to long ball tactics, things weren't going very well for the home side. Daniele De Rossi was incensed by the management's decision to make him warm up instead of the attack-minded Lorenzo Insigne.
Rough translation, while pointing to Insigne: "Why the f--- should I warm up? We need to win, not draw!"
https://twitter.com/footballitalia/status/930198145883164672
footballitalia @footballitalia
De Rossi asked to warm up: "Why the hell should I go on? We don't need to draw here, we need to win!" Points towards Insigne.
#ITASWE
#ItalySweden
https://twitter.com/ValerioCurcio/status/930195584539078657 …
06:18 - 14 Nov 2017
Twitter Ads information and privacy
The End
The front page of La Gazzetta dello Sport, Italy's leading sports daily newspaper, lead with the headline
Fine
or
The End
as the Azzurri missed out World Cup qualification for the first time in over 60 years.
Italy's media react to the shock of failure CREDIT: GAZZETTA DELLO SPORT
La Gazzetta dello Sport blamed "opportunities missed" in an article titled: "Italy, this is the apocalypse." "We will not be with you and you will not be with us," read an editorial.
"A love so great must be reserved for other things. Italy will not participate at the World Cup. "There will be inevitable consequences, but let's just see if they stop with Ventura or go further."
La Stampa said their goodbyes to the World Cup with the headline "Apocalisse azzurra, Mondiali addio", while Corriere della Sera, also featuring a picture of captain Gianluigi Buffon, called the failure to qualify "La disfatta", meaning utter defeat.
Corriere Dello Sport led with
"Everybody Out!" -
with the sport daily calling for Azzurri boss Gian Piero Ventura to step down.
Gian Piero Ventura apologised for Italy's failure after the match CREDIT: GETTY IMAGES
Ventura did not say whether he would resign following the result but did issue a public apology.
"I feel I have to apologise to Italians for the result," he said.
"I'm not resigning because I haven't spoken with the (federation) president," he added.
"We need to evaluate things. We'll see. I'll talk with the federation and confront the problem."
At the final whistle a jubilant Sweden team stormed and destroyed the desk of a Swedish national broadcaster:
Magiska scener.
pic.twitter.com/GJLs0BL7re
— sebastianlaneby (@sebastianlaneby)
November 13, 2017
A heart-breaking post-match interview with Gigi Buffon
And this was almost too upsetting for words.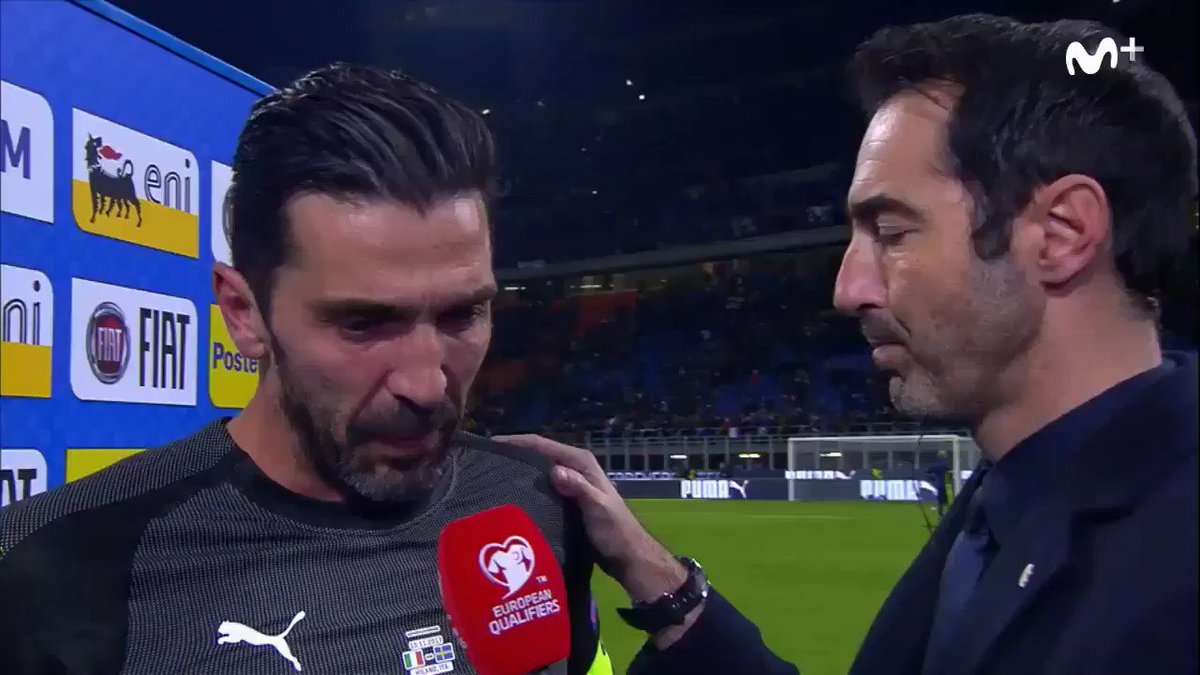 françois pinet

✔@francoispinet
#Buffon



"Je suis désolé pour tout le monde... Le temps passe et je suis désolé que mon dernier match avec l'équipe nationale soit cet échec."
#ITASUE
06:23 - 14 Nov 2017
Has there ever been a more universally admired footballer than Buffon?
https://twitter.com/GaryLineker/status/930195194963775489
Gary Lineker

✔@GaryLineker
It appears Gianluigi Buffon has played his final game for Italy. He will be much missed. A mountain of a man. A Giant of a goalkeeper. A credit to his sport.
6:06 AM - Nov 14, 2017
View image on Twitter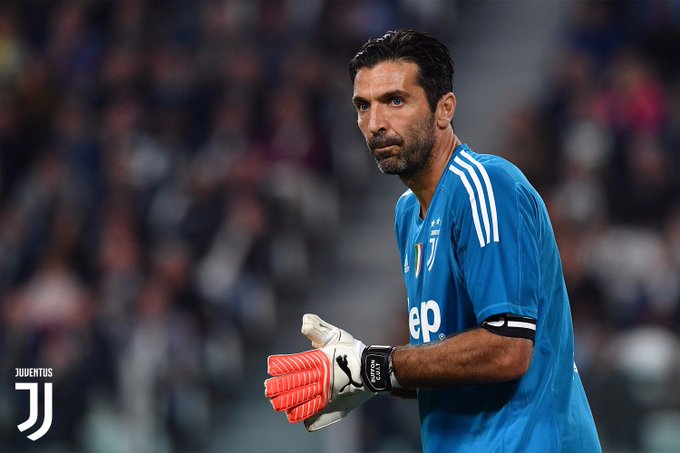 https://twitter.com/juventusfcen/status/930194693257908224
JuventusFC

✔@juventusfcen
All Bianconeri are by your side
@gianluigibuffon
. You're the pride of our nation and the best goalkeeper in the world.


6:04 AM - Nov 14, 2017
Twitter Ads info and privacy
Now Gigi knows how mortals feel
https://twitter.com/davidpreece12/status/930198870679793667
David Preece

✔@davidpreece12
For once in my life I have something in common with Gigi Buffon. I'm not going to Russia next year either
6:21 AM - Nov 14, 2017
Twitter Ads info and privacy
And does a worse fate await?
Oh no!
https://twitter.com/JonnyGabriel/status/930193746288955392
Jonny Sharples

✔@JonnyGabriel
I'm already thrilled to watch Gianluigi Buffon force himself to laugh at Mark Lawrenson's jokes as they cover the nil-nil draw between Peru and Tunisia next summer.
6:00 AM - Nov 14, 2017