http://www.sohu.com/a/228569531_614127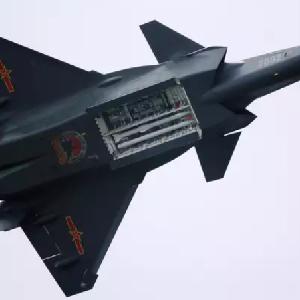 火器营
985
文章
7443万
总阅读
查看TA的文章>
1
枭龙战机将迎来新买家?马来西亚已同巴基斯坦方面进行接触!
2018-04-17 17:40
空军
/
马来西亚
目前正在马来西亚举办的国际防务展上又传出好消息,巴基斯坦已经与马来西亚方面就马来西亚购买枭龙战机进行了初步的接触,如果一切顺利的话马来西亚很可能将会购买一定数量的枭龙战机。
枭龙战机是中国和巴基斯坦联合研制的多用途单座轻型战机,目前已经有100架枭龙战机在巴基斯坦空军服役,而且已经成功出口到缅甸、尼日利亚两国。枭龙战机可以挂载空空导弹、反舰导弹、空地导弹等对目标发起攻击,尤其是最新的枭龙Block3会配备先进的有源相控阵雷达,可以说二代半的枭龙经过多年的改进在一些性能指标上已经完全不输一些三代机。
枭龙战机的主要客户是以拥有大量二代机等待换装或者由于国力不足只能拥有少量三代机且需要大量轻型多用途战机作为补充的国家,马来西亚就属于第二种情况。马来西亚空军拥有10架米格-29、18架苏-30MKM、8架FA-18D以及13架鹰200轻型战斗机。尽管这样的战机规模同泰国、印尼等周边国家来讲也算是半斤八两了,但是其邻居新加坡空军却拥有40架F-15SG和60架F-16C/D战机,此外还有预警机、加油机等特种飞机,所以从整体上来说马来西亚空军无论在数量还是质量上都不占优势。
因此马来西亚方面早在10年前就提出来购买一款多用途战机扩大空军战机规模,无奈由于种种原因一直未能实现。而中国的枭龙战机在这期间技术不断成熟,也赢得了多个国家的青睐,更重要的是枭龙战机的单价不到2000万美元。
如此质量优异价格却低廉的战机真的是找不到第二家了,要知道的是瑞典萨博公司研制的轻型多用途鹰狮战机单价可是高达8000万美元。而且如果马来西亚需要的话枭龙战机还可以转让部分技术甚至是组装线让马来西亚进行组装以便提高马来西亚方面的航空制造水平。
近些年来马来西亚与中国的交往也越来越频繁比如皇京港项目、近海巡逻舰项目等,而今马来西亚购买枭龙战机好处是很多的,所以一旦枭龙成功出口马来西亚能够进一步巩固中国和马来西亚的合作关系,实现真正的互利共赢!本文由火器营原创,抄袭必究!(图片来源于网络)
返回搜狐,查看更多
声明:本文由入驻搜狐号的作者撰写,除搜狐官方账号外,观点仅代表作者本人,不代表搜狐立场。
Firearms Camp
985 articles
74.43 million total reading
">View TA's Articles>
1
share to
Dragon fighters will usher in new buyers? Malaysia has contacted the Pakistani side!
2018-04-17 17:40
air force
/
Malaysia
Good news was also heard at the International Defence Exhibition held in Malaysia. Pakistan has already had preliminary contact with Malaysian parties regarding Malaysia's purchase of the Dragon fighter. If all goes well, Malaysia is likely to purchase a certain number of Nine Dragons.
The Xiaolong fighter is a multi-purpose single-seat light fighter jointly developed by China and Pakistan. Currently, there are 100 Xiaolong fighters serving in the Pakistani Air Force and they have successfully exported to Burma and Nigeria. Xiaolong fighters can mount air-to-air missiles, anti-ship missiles, air-to-surface missiles, etc. to attack targets. In particular, the latest Xiaolong Block 3 will be equipped with advanced active phased-array radars. It can be said that two-and-a-half years of Xiaolong have been through many years. Improvements in some performance indicators have not lost some of the three generations.
The main customers of the Xiaolong fighter are countries that have a large number of second-generation aircraft waiting for reloading or who have a small number of third-generation aircraft due to lack of national strength and need a large number of light multi-purpose fighters. Malaysia is the second case. The Malaysian Air Force has 10 MiG-29s, 18 Su-30MKMs, 8 FA-18Ds, and 13 Hawk 200 light fighters. Although the size of such fighter planes is also considered to be half a catty compared with neighboring countries such as Thailand and Indonesia, its neighbors, the Singapore Air Force, has 40 F-15SG and 60 F-16C/D fighters, as well as special aircrafts such as AWACS and tankers. As a whole, the Malaysian Air Force has no advantage in terms of quantity or quality.
Therefore, the Malaysian side proposed to buy a multi-purpose fighter plane to expand the size of the Air Force fighter as early as 10 years ago, but for various reasons it has not been realized. While China's Xiaolong fighter has continued to mature its technology during this period, it has also won the favor of many countries, and more importantly, the unit price of Xiaolong fighter is less than 20 million US dollars.
Such a high-quality, low-cost fighter is really unable to find a second home. What is to be known is that the light multi-purpose lion warfighting machine developed by Swedish Saab has a unit price of up to 80 million U.S. dollars. And if Malaysia needs it, the Dragons can also transfer parts of their technology or even assembly lines to allow Malaysia to assemble so as to improve the level of aviation manufacturing in Malaysia.
In recent years, Malaysia's exchanges with China have also become more frequent, such as the Huang Jingang project and the offshore patrol ship project. Nowadays, the benefits of Malaysia's purchase of Xiaolong fighter aircraft are many. Therefore, once Xiaolong successfully exports to Malaysia, it can further consolidate China and Malaysia. Cooperation relationship to achieve real mutual benefit and win-win! This article originated from the firearms camp, plagiarism will be investigated! (Image courtesy of the Internet) Back Sohu, see more
Disclaimer: This article was authored by the author who settled in Sohu. In addition to the official Sohu account, the point of view only represents the author and does not represent Sohu's position.